Soon after earning his Doctorate in Physical Therapy, Dr. Polka became disappointed with his profession. Rather than reaching for greatness and pushing the envelope, physical therapy had become stagnant and complacent. This brought him to a crossroads that eventually lead to the patent pending The One80 System.
In 2005 he opened One80 Physical Therapy in his hometown of Loveland, Colorado, and years later, One80 is thriving.
Whether you have a new injury, have suffered for years, are young or young at heart, are an elite athlete or a weekend warrior, discovering The One80 System will get you pain-free in a fraction of the time you thought possible. Because The One80 System focuses on eliminating the cause of symptoms rather than temporarily relieving them, pain, swelling, stiffness and weakness are quickly and lastingly addressed. 

At One80 Physical Therapy, we focus on the nerve-muscle relationship. Our manual therapy process restores normal function by eliminating the phenomenon called neuromuscular inhibition. Because nerves control muscles, and muscles provide joint motion and stability, One80 is the only therapy that truly gets to the root cause of orthopedic injury.
This unique components of One80, along with our functional screen and biomechanical reinforcement exercises, are what makes the days of repeat visits, short-term results, gimmicks and frustration, a thing of the past.
"My family physician recommended I go to One80 when I injured a foot while training for a half marathon. She told me One80 was different than the conventional PT clinic, with faster rates of returning to a high activity level. I was treated twice right before my race, and I completed the race 10 minutes faster than I'd anticipated. I've been very impressed with how quick and effective One80 treatments are, and how few visits are required to solve a problem. I will continue to recommend it to others. Thanks!"
"I had hip pain, aches, could not walk straight, and had difficulty standing after sitting. My doctor prescribed five visits with his therapy center. I completed all, but none helped. Then, I had an MRI that showed tearing in the gluteus medius and the doctor told me it may never get better. He recommended that I see Dr. Polka. In one session with Dr. Polka, I could walk correctly. I could hardly believe it! He gave me valuable advice about shoes and gave me exercises to do. My personal experience proves that the services and results that One80 offers are not found in normal therapy centers."
"At One80 Physical Therapy, Dr. Rhett Polka has developed a superior level of treatment. As a former college soccer player, I suffered from several knee and ankle injuries. After trying several weeks of traditional treatments (ice, heat, stretching, ultrasound, electrical stimulation, etc.), the pain was still there. I saw Rhett for ONE treatment and was back playing in the national tournament two days later without tape, a brace and, most importantly, without pain. I changed my career path and I am currently studying to become a physical therapist to follow in his footsteps. With treatment this effective and a business model that puts the patient first, Dr. Polka has set a new standard for what physical therapy should be."
"After years of painful, chronic lower back pain from an old sports injury – and trying just about everything with no success – I found Dr. Rhett Polka. I was quite frankly shocked to find that just a single visit had me feeling pain free and bulletproof again. I am a firm believer in Dr. Polka's unique therapy and regularly recommend my friends and family to him for everything from migraines to major surgery rehab."
"I met with Dr. Polka in 2008 for a lingering knee problem from a snowboarding accident. In three sessions I was feeling better and was given a strengthening and conditioning program to keep my knee in shape. I have the utmost respect for Dr. Polka because he commits himself to continuous learning and is always looking for ways to improve."
I live with degenerative disc disorder. The steroid shots in the spine did not provide relief. Neither did "traditional" physical therapy. The One80 method is absolutely helping me to strengthen muscles that help in relieving the pain. This therapy has been a godsend.
PATENT PENDING. GROUNDBREAKING. ACCEPTING STUDENTS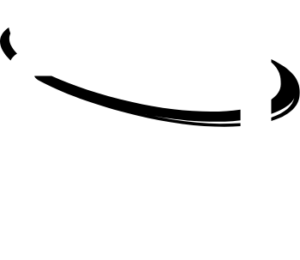 Welcome to the Revolution: The One80 System
Result Focused | New Thinking
An evaluation and treatment system for Physical Therapists, Chiropractors, Athletic Trainers, (licensed medical professionals) looking to maximize  results and patient satisfaction.
Purpose of The One80 System
A Process that makes your job easier
Makes your outcomes extraordinary
Makes your patients love you
Although we have PTs who use the One80 System in Colorado, Arkansas Maryland, Hawaii, and New  York, we don't currently have anyone anywhere else in the rest of the US. We hope to change that quickly. Now, licensed medical professionals (PT, ATC, DC, DO, MD, etc) have the opportunity to join the Revolution and learn the unique thought process and treatment strategies that set the One80 System apart. If you know a medical professional looking for a streamlined thought process, immediate the lasting results, patient loyalty, and satisfaction forward them to our link or have them contact us.
One80 Assisted me in my Recovery
One80 was Attentive to my Specific Needs
I Would Refer One80 to my Friends & Family
My Appointment was Easy to Schedule
Results are captured from patient surveys.
Give us a call to schedule your appointment today based on the location most conveinent to you!
2175 E 11th Street
Loveland, CO
(970) 593-9300
1295 Main Street
Windsor, CO
(970) 460-9232